Mission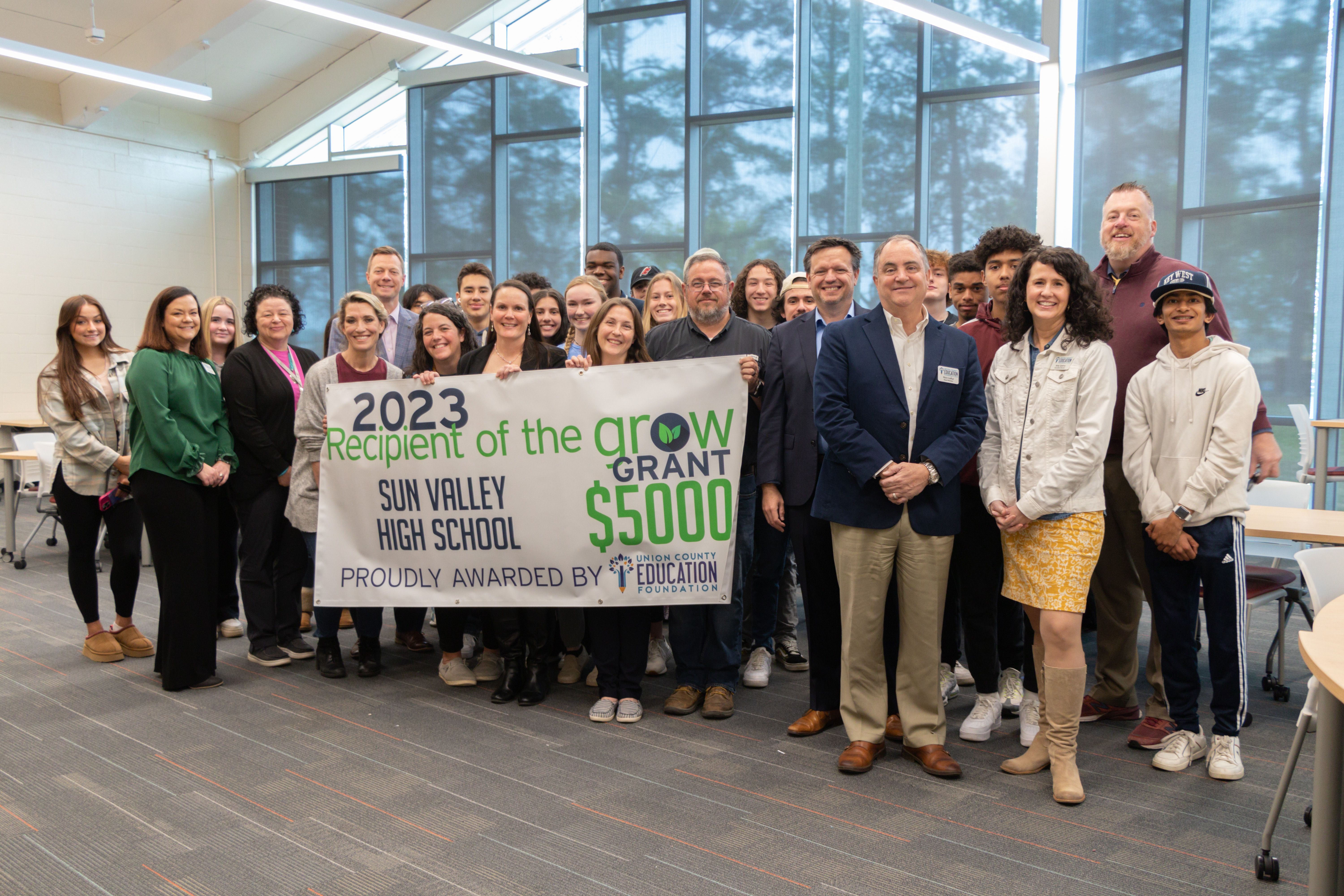 At Union County Education Foundation, we are dedicated to creating a supportive and encouraging environment for students and educators alike. Our mission is to provide students with the resources and opportunities they need to thrive, while also empowering educators to be their best selves. We believe that by working together, we can create a brighter future for our community. So join us in our mission to Support Students and Encourage Educators in Union County Public Schools! Whether you're a parent, a student, or an educator, we welcome you to be a part of our community. Together, we can make a difference.
History
The Union County Education Foundation (UCEF) was officially established in February 2011 when it received 501 (c)(3) status. However, for years prior to that, the Foundation was the dream and vision of a small group of community leaders and educators who recognized that other school districts were experiencing tremendous benefits from a robust Education Foundation.
Are you ready to make a bold statement of support for educators? Look no further than UCEF! Our organization is designed to help you make a difference in the lives of educators and young people by creating a brighter tomorrow. By investing through UCEF, you're making a powerful statement that you believe in the potential of our children. So why wait? Join the UCEF community today and be a part of something truly special!
To learn more about Education Foundations check out the National Association of Education Foundations.