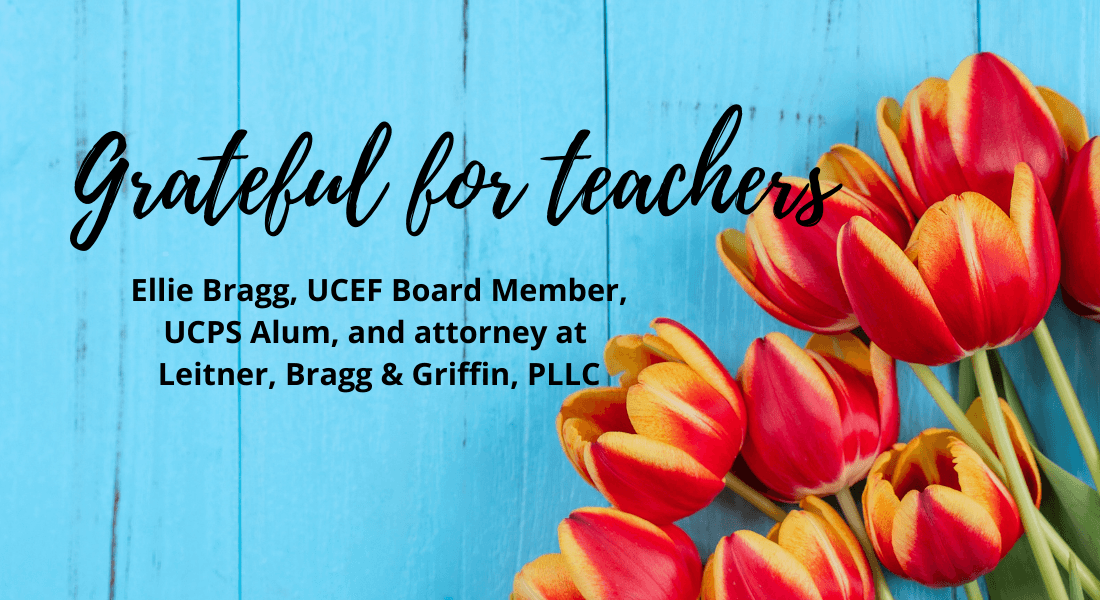 As we approach Teacher Appreciation Week, I started to look back and take note of how my perspective on why I am grateful for educators in our community has evolved over the past 12 months. In March 2020, our educators were forced to change the way they prepare, plan, and teach our students overnight. Some had few as forty-eight hours to reinvent lesson plans, learn new technology and plan how they would keep kids engaged across a computer screen. Union County educators have gone above and beyond. Educators in the UCPS community have not only met those challenges but rose above all expectations. For that, I am grateful.
UCPS educators turned dining room tables into desks, living room walls into whiteboards, and back yards into gymnasiums. They transformed the traditional classroom into a virtual learning community. Kindergarten teachers had the unique challenge of teaching a five-year-old how to read via Zoom. AP Biology teachers figured out how to dissect a frog via YouTube. But educators' efforts extended far beyond the virtual classroom. Teachers have delivered food boxes to students, packets for a fun hands-on activity, or just dropped by a student's driveway to say 'hello.' As an aunt to a studious fourth-grader and an energetic kindergartener, I have watched teachers confront and approach the reality of remote learning with resilience.
Prior to the pandemic, most educators saw their students face to face every day. There was a personal connection. A morning smile, an afternoon hug goodbye, a high five after a great test score. COVID has brought a challenge to that personal connection. As I watched the Union County Teacher of the Year presentation via Facebook live, I took in the virtual exchange of gratitude across our county. Not only did students and parents express their gratitude with kind words or emoji reactions, but the Teacher of the Year recipients responded with sincere appreciation for the administrators, students, and mentors in their bubble.
Practicing gratitude is a skill in our toolbox that can help cope with the unique challenges we've faced during this pandemic. In a year filled with difficulties, practicing gratitude has reminded me to be in awe of the way we learn. To our Educators: Thank you for teaching us all a little patience. Thank you for being adaptable. Thank you for never giving up on our students.
If you see an educator today, give them a smile and tell them how grateful you are for them!